At the Novak Leadership Institute, we believe anyone can learn to be an effective leader. And the best way to learn leadership is by doing it.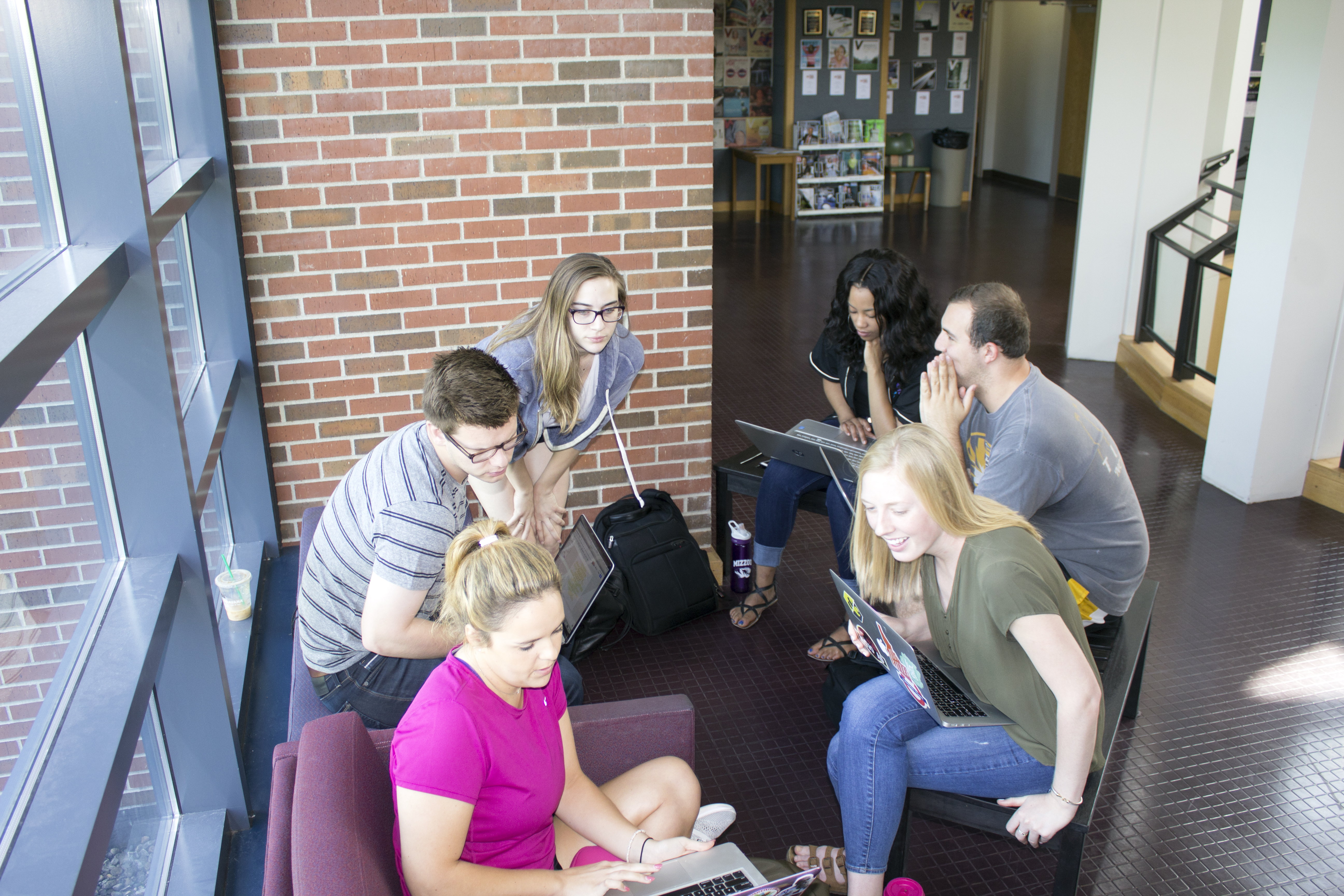 Effective leadership takes mastering both communication — the ability to formulate and articulate your vision in a way that inspires others to follow you — and collaboration — the ability to connect with diverse teams and work together to accomplish big goals.
We offer hands-on, experiential learning experiences that help students turn these principles into practice and prepare them hit the ground running and excel in their careers.
Our courses teach topics such as leadership development, organizational communication, and entrepreneurship and innovation. In addition to courses, we offer mentoring and career coaching from world-class faculty and industry leaders. Learn more about our programs.
For first-year students
J1301 – Chancellor's Leadership Class (1 credit hour)
Since 1980, the Chancellor's Leadership Class has helped first-year students get a head start on their Mizzou leadership journey. The 1-credit-hour course offers practical and proven strategies to help you become a more effective communicator, develop your people skills, enhance your self-confidence, and gain strategies for leading yourself and others. Requires an application: Learn more.
For upper-level students
These courses are open to all Mizzou juniors, seniors, and graduate students. All courses except J4242/7242 Strategic Communication Leadership require a permission number for non-Journalism majors. To get a permission number, email Randy Williamson.
See our Spring 2024 Course Lineup
J4242/7242 – Strategic Communication Leadership (3 credit hour)
In this course students develop individual leadership skills and the mindset of helping others achieve their goals. Students work in leadership development teams throughout the semester to learn how to lead oneself and others through hands-on projects, exercises, and discussions. Students apply David Novak's industry-tested leadership program to their own personal goals and learn how "thinking like a marketer" can make you a more effective leader.
J7242 – Strategic Communication Leadership (3 credit hour/8 weeks)
This is an eight-week version of the Strategic Communication Leadership course offered in a synchronous online format. It is a required course for students participating in the Mizzou Crosby MBA Program.
J4246/7246 – Entrepreneurial Leadership & Innovation (3 credit hour)
This course introduces students to an entrepreneurial approach to solving problems within their organizations and communities using the framework of human-centered design and the principles of "Taking People With You." Students learn the process of design thinking and work in teams to develop a startup venture. At the end of the semester, students present to a panel of industry professionals and entrepreneurs. This hands-on project is supplemented by online discussions, films, readings and guest lectures from industry professionals and entrepreneurs. Students will leave this course with an entrepreneurial mindset and be better prepared to work for a startup or launch their own, pursue freelance opportunities, or lead innovation efforts within existing organizations.
JOURN 4268-02/7268-01 – Strategic Communication Practicum: Coaching Yourself (3 credit hour)
In this course, students learn strategies and practices for leading themselves to consistently perform at their best in work and life. Inspired by the self-coaching principles of renowned leadership expert David Novak, the course shares proven principles that have been used by leaders across a wide range of fields, ranging from business to athletics, to achieve higher levels of professional and personal success. Students will learn how to adopt a self-coaching mindset, develop an individual plan for growth, and take action to establish new habits for continuous improvement. The course features readings, podcasts, exercises, and discussions as well as participation in a semester-long leadership development team (LDT) that will support and challenge students along the journey. Interactive weekly exercises help students build self-awareness, define personal values and vision, identify sources of motivation, establish meaningful goals, develop self-confidence, collect feedback, and sustain higher levels of performance.
J4244/7244 – Organizational Culture & Leadership (3 credit hour)
In this course students study effective approaches for leading in organizations and developing organizational culture through case studies, guest speakers, and experiential learning activities. They participate in leadership development teams throughout the semester culminating in an ethnography research project involving observation and interviews inside the walls of a real-world local business or organization.