At the Novak Leadership Institute, we invest in our students on a personal level. That's why we offer several programs outside the classroom to help you learn and grow.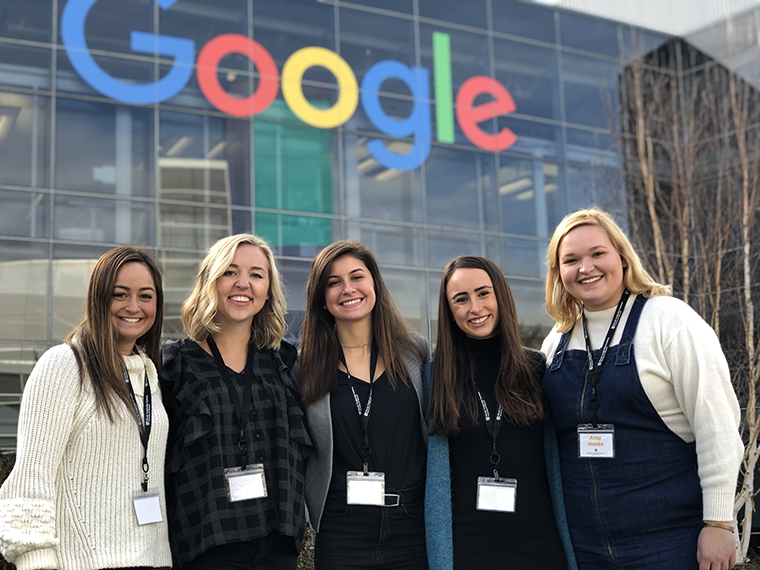 Industry Mentoring Program
As part of the Industry Mentoring Program, upper-level students enrolled in Novak courses can meet with faculty members, alumni, and industry leaders to receive guidance and input on their career plans. We have developed a growing number of mentoring partnerships with leading agencies and organizations, and we match students with professionals in their specific industry or area of interest.
How to get involved
Students: Upper-level University of Missouri students currently enrolled in a Novak class (or enrolled for an upcoming semester) can learn more about the program by downloading our mentoring guide. 
Industry partners: Do you work in strategic communication, marketing, media, technology, or a related field and want to mentor a Novak Institute student? Email Brandon Butcher for more information.
Industry trips
Each year, Novak Leadership Institute coordinates trips and visits to top companies. These trips help introduce students to key industry partners who can help jump-start their careers. Some trips are close to home, such as visiting VMLY&R in Kansas City, and some are across the country, such as the Future Leaders Tour of the San Francisco Bay Area.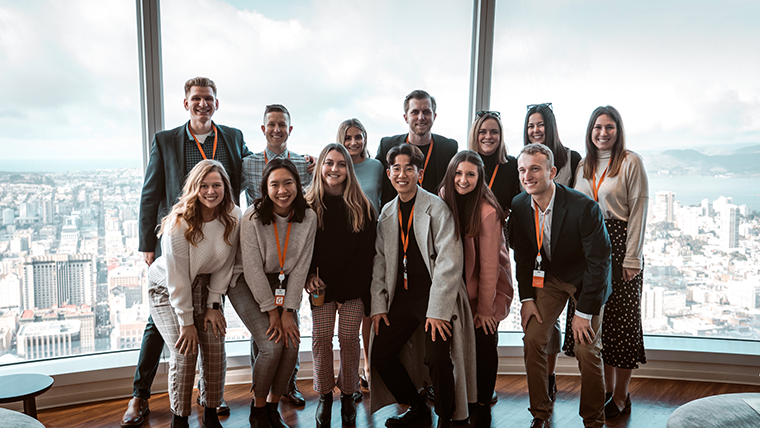 The purpose of each trip is to provide a range of immersive and interactive activities with some of the world's most innovative companies and organizations. Students take part in workshops, information sessions, tours, networking, career coaching, and résumé reviews and gain valuable insights and exposure to leading-edge ideas and people. 
How to get involved
Students: Current Novak students will be notified of trips as they are planned. Questions? Talk to your instructor.
Industry partners:  Do you work in strategic communication and want to host a student visit? Email Brandon Butcher for more information.
Service-learning and volunteer opportunities
The Novak Leadership Institute offers a range of service-learning opportunities for students. Our Missouri Method of learning-by-doing combined with our purpose-driven approach to leadership inspires our efforts to partner with nonprofit organizations on strategic consulting projects.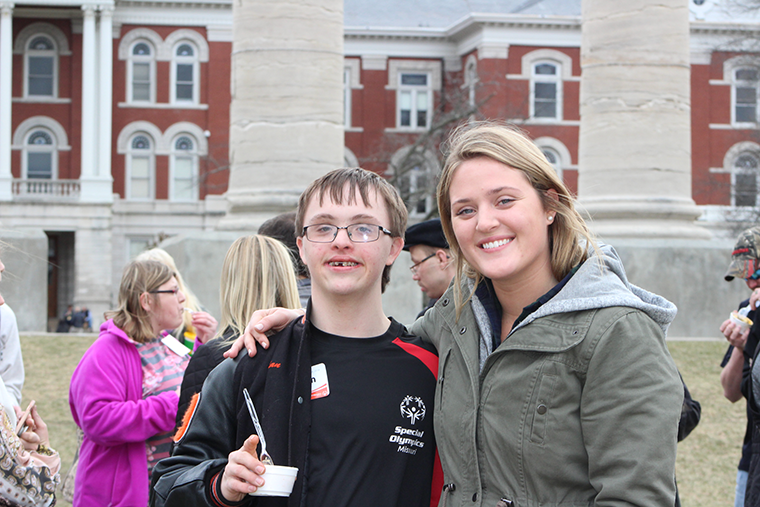 These partnerships offer students the chance to apply their knowledge and skills to help organizations creatively solve problems and address challenges. Students have had the opportunity to work with organizations such as Special Olympics Missouri, the Columbia Center for Urban Agriculture, and more.
How to get involved
Students: Interested in service-learning or volunteer opportunities? Talk to your instructor.
Service partners: Do you work for a local nonprofit and want to discuss service-learning or volunteer opportunities? Email Brandon Butcher for more information.
Student Ambassador Program
Help build and grow the Novak Leadership Institute by becoming a Novak Student Ambassador.
The Student Ambassador Program brings together students from Novak courses and programs and leverages their insights and skills to promote the institute among MU students and beyond. Students who are accepted to the program select from among the following areas to contribute to the institute's mission and goals:
Mentor a first-year student. Serve as a peer coach/mentor for a first-year MU student.
Course feedback and improvement. Offer input and feedback on Novak courses and curriculum.
Program feedback and improvement. Offer input and feedback on Novak programs.
Recruitment and promotion. Lead tours and information sessions for interested students.
Industry partnerships. Serve as liaisons between industry partners and MU
Program coordination. Assist with coordination of industry trips, events, and experiential learning with industry and service partners.
Speaking and events. Assist with hosting speakers and guests. Introduce speakers or speak about Novak experience at events.
Communication and digital media. Collect video and photo assets for use in social media, website, and communication materials
How to get involved
To be eligible for the Student Ambassador Program, students must be:
University of Missouri upper-level students (Junior, Senior or Graduate level status)
Enrolled in or have completed one or more Novak courses.
Able to commit to at least one semester.
Contact Catey Terry, M.A. for more information.