Since 1980, the Chancellor's Leadership Class has recognized a select group of first-year students from diverse backgrounds who share the enthusiasm and potential to make a positive difference in the world.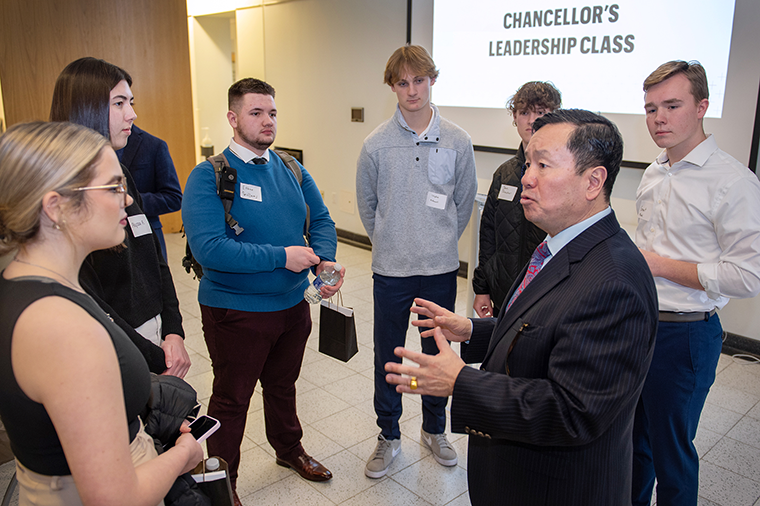 Leadership is a set of skills that everyone can grow, and with this 1-credit-hour course, you'll start on your leadership journey. The course offers practical and proven strategies to help you become a more effective communicator, develop your people skills, enhance your self-confidence, and gain strategies for leading yourself and others.
Through a hands-on curriculum, you'll complete real-world activities, collaborate with peers, and engage with leadership coaches to chart a personal leadership path that will set you up for success at Mizzou and beyond!
Applications for 2023-24 semesters are closed. Applications for 2024-25 semesters will open in March 2023.